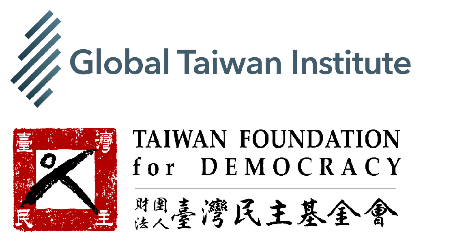 Thursday, April 4, 2019 from 12:00 PM – 1:30 PM

The full-length recording of the event:
Event Description
The Global Taiwan Institute invites you to a public seminar titled "Taiwan's Role in Global Development Assistance." Against the backdrop of the People's Republic of China's growing economic and political involvements globally, there are increasing public scrutiny on the impact of Beijing's massive loan and aid programs for regional security and good governance. In part, China is utilizing these loans and aids to isolate Taiwan internationally. In addition to the cross-Strait dimension, more analysts have found that these Chinese loans and aids are means of engaging in "debt-trap" diplomacy that can hold at risk the recipients' sovereignty. What is Taiwan doing with its own official development assistance (ODA) and are there more effective ways for Taiwan to respond to PRC pressure on its international space? More broadly, are there opportunities for more coordinated collaboration among like-minded donors to ensure that aids and loans further good governance and benefits the people of the recipient countries? We will have a panel of experts that will address the topics of Taiwan's ODA and civil society's role, how Taiwan's ODA is applied in Latin American, and the function of ODA in US foreign policy. This event is the 2019 first installment of the Civil Society and Democracy Series, which is partially funded by the Taiwan Foundation for Democracy.
Doors will open at 11:30. A light lunch will be served, and the event will begin at 12:00. Kindly RSVP by April 2. Please, direct questions or concerns to Program Manager Marzia Borsoi-Kelly at rsvp@globaltaiwan.org.
**Media: Please contact Program Manager Marzia Borsoi-Kelly at rsvp@globaltaiwan.org if you would like to bring additional crew members or equipment, so that we can be sure to accommodate you.
Panelists:
Crison Chien is professor in Geography, Environment and Development Studies at National Taiwan University. His research interests include: international development and global south studies, political economy of local/regional development, critical smart/eco cities research, and volume/vertical geography, with empirical focuses on Taiwan, China, Asia countries (for example, Singapore, India and alike), and other global south (like Saint Lucia, Swaziland, Marshall Islands, Jordan and so on). Dr. Chien is also an advisor to Taiwan Alliance of International Development, a civic association advocating concepts of international development and cooperation from a view point of non-government-organizations. His interviews and commentary essays also can be seen in some printed magazines and digital media. Dr. Chien received Da-you Wu Memorial Award and Academia Sinica Young Scholars Award.
Scott W. Harold is an associate director of the RAND Center for Asia Pacific Policy, a senior political scientist at the RAND Corporation, and an affiliate faculty member at the Pardee RAND Graduate School. He specializes in the foreign and defense policies of China, Japan, North and South Korea, and Taiwan. Prior to joining RAND in August 2008, Harold worked at the Brookings Institution's John L. Thornton China Center from 2006 to 2008. He is fluent in Mandarin Chinese. His doctorate is in political science from Columbia University, where he wrote a thesis on China's foreign policy decision-making with respect to joining the World Trade Organization. He just published a report, co-authored with Lyle J. Morris and Logan Ma, which is titled "Countering China's Efforts to Isolate Taiwan Diplomatically in Latin America and the Caribbean: The Role of Development Assistance and Disaster Relief."
Patrick Cronin holds Hudson Institute's Asia-Pacific Security Chair. He was previously Senior Advisor and Senior Director of the Asia-Pacific Security Program at the Center for a New American Security (CNAS), and before that, Senior Director of the Institute for National Strategic Studies (INSS) at the National Defense University, where he simultaneously oversaw the Center for the Study of Chinese Military Affairs. Prior to leading INSS, Dr. Cronin served as the Director of Studies at the London-based International Institute for Strategic Studies (IISS). In 2001, Dr. Cronin was confirmed by the United States Senate to the third-ranking position at the U.S. Agency for International Development (USAID). From 1998 until 2001, Dr. Cronin served as Director of Research at the U.S. Institute of Peace. He read International Relations at St Antony's College, University of Oxford, where he received both his M.Phil. and D.Phil. degrees, and graduated with high honors from the University of Florida.
---
The Civil Society and Democracy series will continue throughout the year and focus on various topics relating to Taiwan's democracy and human rights. The Taiwan Foundation for Democracy is a non-profit, non-partisan organization and is the first national democracy assistance foundation to be established in Asia, and is devoted to strengthening democracy and human rights in Taiwan and abroad.
---
To receive all our updates directly in your inbox you can subscribe by pressing the button below