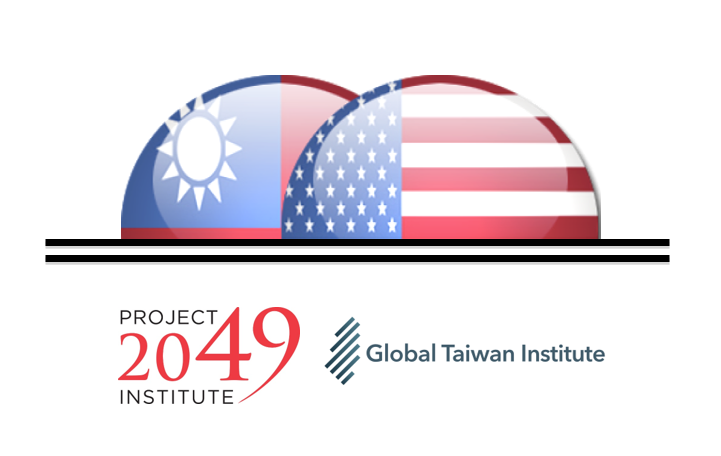 Thursday, March 14, 2019 from 1:30 PM – 4:30 PM
**Location: Carnegie Endowment Conference Center, Root Room 1779 Massachusetts Ave NW, Washington, DC 20036
Watch the video of the conference
Event Description
For the past 40 years, national interests, and a commitment to peace, security, and stability in the Western Pacific, has guided the United States' policy on Taiwan (Republic of China, ROC). The People's Republic of China (PRC, China), under the Chinese Communist Party (CCP), has long sought to undermine the status quo and achieve the political subordination of Taiwan under its "One China principle." In spite of Beijing's efforts, Washington has managed to foster robust U.S.-Taiwan ties. The current policy framework, however, has been slow in keeping pace with fundamental changes that have taken place in Taiwan.
Taiwan has transformed into a flourishing democracy, with a high-tech market economy embedded in global supply chains. Taipei is also an active contributor to international public goods, at a time when Beijing is undermining the security of the global commons. A more objective representation of the status quo across the Taiwan Strait may better serve long-term U.S. interests and more accurately reflect American principles and values. An assessment of the current U.S.-Taiwan policy framework, as well as a review of future-oriented policy options, is needed to guide U.S.-Taiwan relations into the future.
This conference will bring together a distinguished group of experts to evaluate the United States' current Taiwan policy, and assess ways in which the United States can move toward a more normal, stable, and constructive relationship with Taiwan over the long-term.
Event Summary
On March 14, the Global Taiwan Institute and The Project 2049 Institute held a joint conference titled "Phase Zero: A New Taiwan Policy?" in Washington, DC. The first panel focused on US-Taiwan policy and specifically the current debate about the Taiwan Relations Act (TRA), which was passed by Congress 40 years ago on April 10, 1979, and the second panel addressed the future of this vital bilateral relationship.

The speakers of the first panel, which was titled "Looking Ahead: The Future of US Taiwan Policy," were Shirley Kan (Independent Specialist in Asian Security Affairs, GTI adviser), David Keegan (United States Department of State's Foreign Service Institute), Mark Stokes (The Project 2049 Institute, GTI adviser), and John Tkacik (International Assessment and Strategy Center, GTI adviser), and moderated by Tiffany Ma (BowerGroupAsia).

Speakers on the first panel talked about how the TRA contributed to US-Taiwan relations. They also discussed about the key elements for a sustainable US policy towards Taiwan for the current and future US administrations. Shirley Kan argued that the US' Taiwan policy remains focused on how to produce a peaceful resolution for cross-Strait issues. The US places great significance on the Taiwan Relations Act to pursue this objective. Concurrently, Ms. Kan emphasized that the US Taiwan policy debate should focus more on the sustainability of peace and stability in the region. United States' interests in Taiwan and policy towards Taiwan should have evolved since 1979 when the TRA was first drafted, as Taiwan now has a legitimate democratic government. To this day, the US's Taiwan policy possesses great ambiguity and poses limitations to the United States.

David Keegan promoted the idea of a "strategy therapy" that would promote a peaceful resolution of the cross-Strait issue. He pointed out that Beijing now utilizes more coercive measures, both military and non-military, against Taiwan. However, both the United States and Taiwan have failed to turn their commitments to each other into strategies that are actually implemented. Mr. Keegan suggested that "Taiwan needs to take a much more direct role in implementing, getting equipment that makes sense […] , that actually contributes to security "(53:28), and expressed his bewilderment that the United States is not negotiating a Free Trade Agreement (FTA) with Taiwan as an alternative form of ensuring security.
John Tkacik emphasized that it is in the US' interest to preserve its relationship with Taiwan, and stated that to him,"the most important thing the TRA did was to recognize Taiwan formally as an independent state under US law.".(starts at 57:30) Tkacik believes that had the US treated Taiwan as a bargaining chip for the last 40 years, "the US would have a much better relationship with Taiwan and a much more realistic relationship with China," but that the perspective of the policy debate on Taiwan is changing. (58:45)

Mark Stokes explained the four different schools of thought within the US-Taiwan policy. The "Accommodation School" calls for an adjustment of the US' policy that is more aligned with Beijing's objective of cross-Strait unification, eventually leading to the existence of only one China. The "Status Quo School"—which remains the most dominant—argues for unofficial engagements with Taiwan guided by the TRA. The "Normalization School" suggests that the United States abandons official relations with the PRC and resumes ties with Taiwan, while the "Soft-Balancing School" focuses on conscious balancing of legitimacies on both sides of the Taiwan Strait. Instead of debating whether or not to have a normal relationship with Taiwan, the latter two schools focus more on how the United States can achieve that, and Mr. Stokes believes those warrant more discussions in civil society.

The panel concluded with how to optimize the US-Taiwan policy in the future. Mr. Stokes believes the US needs to recognize the objective reality that Taiwan, under its current ROC constitution, is an independent sovereign state and try to balance legitimacies on both sides of the Strait. The US also needs to reassess its fundamental principles. If the US defines the one-China policy as a zero-sum game, then the US is extending legitimacy to an authoritarian regime. Ms. Kan believes there should be more strategic communication and economic cooperation between the US and Taiwan. The US should also counter Chinese dominance in shaping the cross-Strait narrative. She added that the US should relax its restrictions on interactions with Taiwanese officials and play a more significant role in promoting the cross-Strait dialogue. Taiwan will also need to utilize the current strong bipartisan support in the US Congress to build a resilient economy and defense as soon as possible. Mr. Keegan emphasized that Taiwan is now in a dangerous environment. Both the United States and Taiwan need to take serious measures to counter the Chinese threat, with special attention to the non-military ones such as cyberthreats.

The speakers of the second panel, which was titled "Looking Ahead: The Future of US Taiwan Policy" were Jessica Drun (Center for Advanced China Research), Ian Easton (The Project 2049 Institute), Russell Hsiao (Global Taiwan Institute), and David An (Global Taiwan Institute), and moderated by Rachael Burton (The Project 2049 Institute).

The second panel focused on how to make the US Taiwan policy more forward-looking, strategic, and innovative. The discussion started with a question on whether the US strategic interests related to Taiwan have changed or evolved. Ian Easton believes that US interests in Taiwan have changed since China has become an increasingly coercive authoritarian regime that continues to undermine human rights and carries out aggressive actions against Taiwan. Hence, Mr. Easton argued, the US should treat China as a strategic competitor and potentially prepare to wage a new Cold War with China. With that in mind, the US needs to rethink its Taiwan policy in order to protect Taiwan's democracy in the future.

The discussion then moved on to defining the status quo in the Taiwan Strait. David An explained that according to President Tsai Ing-wen, the definition of status quo means peace and stability in the region and the absence of a military confrontation. However, this definition is problematic as China uses non-military means to influence Taiwan, and could effectively reach its objective of Taiwan unification without utilizing military force. If we define the status quo from an academic perspective, then a country is either maintaining the status quo, or seeking revisionism. China, with its continuous efforts to change the status quo, is therefore a revisionist state. Mr. An concluded that both the US and Taiwan are devoting significant efforts to maintain the status quo, yet their policies need to be reviewed as China is a revisionist country by nature.

In assessing the future of US-Taiwan policy, Russell Hsiao argued that while bilateral relations are stronger than ever since 1979 there is still room for improvement. There is growing recognition now that the relationship between Washington and Beijing is asymmetrical; between open democratic and closed authoritarian systems. The status quo in the Taiwan Strait is constantly changing due to the massive Chinese military buildup and Bejing's unwillingness to renounce the use of force against Taiwan. Mr. Hsiao believes there needs to be a greater clarity with regards to the US commitment to defend Taiwan. With Taiwan's democratization, China's growing belligerence, and strengthening of relations between Washington and Taipei, the United States should have a more affirmative soft-balancing policy. The TRA is inherently reactive, despite no clear signs of an imminent conventional war, Taiwan is more vulnerable to coercion. An ambiguous security commitment encourages Beijing to continue threatening Taiwan with the use of military and non-military measures. In conclusion, the US needs to have a more affirmative and proactive Taiwan policy that extends greater legitimacy to Taiwan's democracy system. The legitimacy gap across the Strait is being exploited by China to isolate Taiwan internationally and interfere with Taiwan's domestic politics.

The panel also assessed the efficiency of the TRA, as well as its shortcomings. Jessica Drun believes that the implementation of the TRA has been relatively successful, but she noted that the strategic environment relevant for the TRA has now evolved if compared to the 1970s. The TRA also allows the US to incorporate Taiwan into a broader strategy. That said, the TRA still needs improvements to provide extended legitimacy to Taiwan.

Among the final comments, Mr. An pointed out that there is a "status quo" bias, that the "status quo" is hard to define with the constantly shifting environment, and that there are many opportunities for expanding US-Taiwan relations. Ms. Drun also re-addressed the problem of Chinese dominance over the cross-Strait narrative. Mr. An adjustment of the use of the term one-China policy would be the first step to alter such misleading narratives. Mr. Hsiao highlighted Chinese efforts of infiltration in Taiwan through the United Front Work, and concluded that deterrence by political means is as effective as military deterrence. Rachael Burton, lastly, emphasized the strategic aspect of US' trade relations with Taiwan and its potential to strengthen the US-Taiwan relationship.

Written by Vicky Yi-Hsuan Yeh

---
Policy Recommendations: These policy recommendations derive from observations made by some of the panelists during the conference:
(1) Normal, Stable, and Constructive Relations – The United States should deepen and broaden its engagement with Taiwan and consider ways to move toward a more normal relationship over the longer term. Taiwan is a great democratic success story, a thriving economy, and a global leader in health and science. It stands to contribute far greater as a good citizen of the world. The U.S. should seek to promote opportunities for Taiwan to participate meaningfully in international organizations, and resist pressure to isolate Taiwan from participating in the cooperative work among nations in international organizations. The Trump administration should convene an inter-agency policy working group to evaluate how best to achieve a normal, stable, and constructive relationship with Taiwan over the long-term.
(2) High-level Exchanges – U.S. officials at the highest levels should engage counterparts in Taiwan on a regular basis in accordance with the Taiwan Travel Act. In the near term, the Assistant Secretaries of State and Defense, in unofficial capacities as ex officio board members of the American Institute in Taiwan, should travel to Taiwan for annual dialogues. President Trump and President Tsai should seek the opportunity to meet each other in person. Cabinet level officials should regularly visit their counterparts in Taiwan to discuss national, departmental, and technical issues of shared interest. Hindering high-level contacts could only encourage misunderstandings and policy mistakes, especially in times of crisis. The current level and pace of interactions is wholly inadequate for managing the complexities of a relationship that encompasses issues ranging from trade to science and technology, and from environmental protection to defense and security affairs.
(3) Free Trade Agreement – The United States government should begin negotiating a free trade agreement with Taiwan, equal or better than the ones it already has with South Korea, Singapore, and Australia. Taiwan is an island nation, heavily dependent upon free trade to sustain itself as an economic powerhouse, and it is vulnerable to increasing Chinese economic coercion. This will likely be a long-term effort, but it could have important payoffs for American statecraft. The U.S. would benefit both economically and strategically from a closer trade relationship with Taiwan.
(4) Routinize Arms Sales – The Trump administration should routinize the process for addressing Taiwan's requests for defense articles and services, provide a timely response to requests as well as commercial export licenses for Taiwan's indigenous submarine program, and base arms sales decisions solely on considerations of Taiwan's strategic and operational requirements, which are inherently defensive in nature. Beijing should not be consulted in advance of arms sales to Taiwan. Meeting commitments to regional stability should be considered a more important priority than U.S.-PRC diplomatic exchanges.
(5) People-to-People Exchange – The U.S. State Department should launch a new initiative to increase the number of people-to-people exchanges with Taiwan, especially in the areas of education and cultural exchanges. The United States government should support the development of a nonprofit educational organization that encourages understanding between citizens of both nations.
Agenda
1:30 pm – 2:00 pm
Opening Remarks
The Honorable Richard L. Armitage
The Project 2049 Institute
John A. Gastright Jr.
The Project 2049 Institute
Dr. Chen Wen Yen
Global Taiwan Institute
Keynote Address
Jim Heller
United States Department of State
Speaker Su Jia-chyuan
Taiwan's Legislative Yuan
(Video remarks)
2:00 pm – 3:20 pm
Panel 1- U.S. Taiwan Policy: The Current Debate
Shirley Kan
Independent Specialist in Asian Security Affairs
David Keegan
United States Department of State's Foreign Service Institute
Mark Stokes
The Project 2049 Institute
John Tkacik
International Assessment and Strategy Center
Moderator: Tiffany Ma
BowerGroupAsia
Coffee Break
3:30 pm – 4:00 pm
Keynote Remarks
Senator Cory Gardner (R-CO)
United States Senate
4:00 pm – 5:00 pm
Panel 2- Looking Ahead: The Future of U.S. Taiwan Policy
Jessica Drun
Center for Advanced China Research
Ian Easton
The Project 2049 Institute
Russell Hsiao
Global Taiwan Institute
David An
Global Taiwan Institute
Moderator: Rachael Burton
The Project 2049 Institute
Follow @globaltaiwan and @Project2049 and #P2049Live for more analysis.