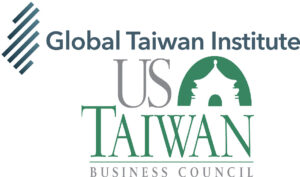 Tuesday, May 22, 2018 from 12:00 PM – 1:30 PM
Event Description
Please join the Global Taiwan Institute and the US-Taiwan Business Council for a joint event to discuss Taiwan's indigenous defense industry development and opportunities for U.S. – Taiwan industrial cooperation.
The panelists will provide an update on the recent Taiwan-US Defense Business Forum held by the USTBC in Kaohsiung, Taiwan. In addition, GTI will discuss its forthcoming occasional report on Taiwan's indigenous defense industry.
Panelists:
David An, Senior Research Fellow, Global Taiwan Institute
Rupert Hammond-Chambers, President, US-Taiwan Business Council
Fu Mei, Director, Taiwan Security Analysis Center
Michael Perry, Senior Vice President, Global Aftermarket, AMS Group
Program Information:
Doors will open at 11:30. A light lunch will be served, and the event will begin at 12:00. Kindly RSVP by May 18.
Please direct questions or concerns to Global Taiwan Institute Program Associate Marzia Borsoi-Kelly at mborsoikelly@globaltaiwan.org.
** Media that would like to bring additional crew members or equipment, please contact Ms. Borsoi-Kelly directly.