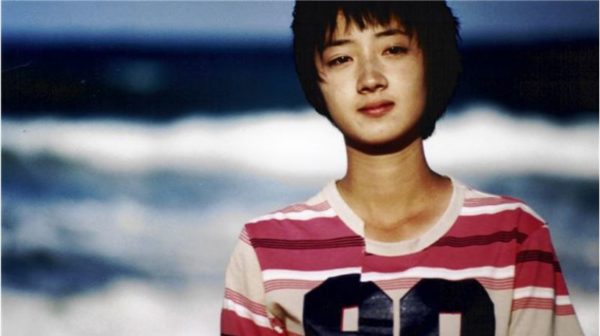 Thursday, November 8, 2018 from 5:30 PM – 8:00 PM 
Event Description
The Global Taiwan Institute is pleased to present the film "Blue Gate Crossing." This event is part of our ongoing series of social and cultural programs in Washington, DC. This film is provided by TECRO's cultural arm, the Taiwan Academy.
Doors open at 5:30 pm and the film will begin at 6 pm. Light snacks will be provided. Please contact GTI Program Assistant Jonathan Lin if you have questions or concerns. Kindly RSVP by November 7.
THE FILM
The film "Blue Gate Crossing" by Taiwanese director Yee Chih-Yen (易智言) is a romantic drama about two best friends Meng Ke-rou and Lin Yueh-chen, who are 17-year-old high school girls, and an innocent love triangle. Yueh-chen likes the boy swimming champ Chang Shih-hao and asks her best friend Ke-rou to talk to him for her. Shih-hao, however, ends up liking Ke-rou. But Ke-rou is in love with her best friend Yueh-chen.
The film was nominated for Best Asian Film at the 23rd Hong Kong Film Awards held in 2004.
Watch the trailer here.
---
We are grateful to the Taiwan Academy, Ministry of Culture, Taiwan for providing resources to the GTI cultural programs series.